BRO: Transparent. Clear. Accessible.
Our data-driven policy making, forms the basis for our national spatial planning policy (NOVI). And also for the choices made by our decisionmakers in order to create a long-term sustainable use of our living environment. Therefore, accurate data and information is required about the subsurface - at national, regional and local level. Hence, we are working on the National Key registry of the Subsurface, following a step by step approach, by which more and more data of multiple subsurface domains will be recorded and made publicly accessible as part of our open data policy.
Major national challenges
Major challenges such as the energy transition, housing provision, climate adaptation and economic growth have a huge impact on the immediate living environment, not only above but also below the ground level. Indeed, all these challenges relate to use of the subsurface. An integrated spatial understanding of that subsurface in relation to the environment above ground is therefore essential. After all, not every function or activity can be simultaneously planned in the same 3D space. In short: in the near future, the pressure will be on in the subsurface and there will be a quest for space and utilization of the natural resources e.g. strategic water reserves versus geothermal energy.
Reliable data vitally necessary
As the starting point for a coherent policy and responsible spatial choices, unequivocal, reliable data and information about the soil and subsurface of the Netherlands are vitally necessary, on both a regional and local scale. With that in mind, work is underway on preparing a National Key registry of the Subsurface (BRO) in which in managed stages, more and more subsurface data is being compiled, so that it can be accessed by everyone.
Framework of key registers
The BRO is part of the framework of key registers. That framework brings together basic data about the Netherlands, including topography, addresses, buildings, individual persons and vehicle registrations. The BRO adds to that collection of data and information about the subsurface.
At present, these subsurface data are managed by a variety of different organisations. As a consequence, not all the information is equally well digitised, standardised or harmonised, and only part of the information is available to the public.
Information available to everyone
Thanks to the BRO, in the future, all the data will be provided at the same validated, high level of quality, and will be freely available to everyone. Government will be better equipped to implement its planning processes and management tasks more efficiently and will be able to improve the quality of its service provision.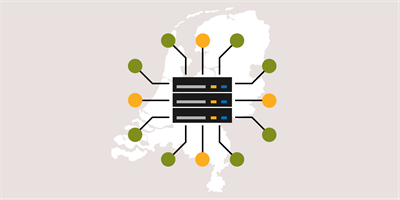 Benefits of the BRO
Read more about advantages of a transparant subsurface.
Set of key registers
The key register of the subsurface is part of a set of base registers. More informations about these registers and system standards you'll find on de website of NL digital government.